Maximum Benefits - Minimum Price
Exploit virtual web servers offer both blistering performance and total flexibility.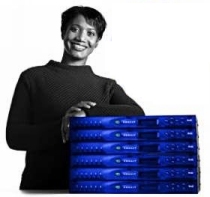 All Exploit performance web servers incorporate the following key features...
Fully inclusive quotations (including all naming authority fees)
FTP and Web 24 hour access from anywhere in the world.
Easy to use web based server administrator - manage your web server with your web browser.
Multiple e-mail addresses for sending and receiving under your domain name.
Free domain names (.com / .net / .org / .co.uk) with all new web servers.
Multiple high speed connections ensuring fast web pages and backbone redundancy security.
Front-Page extensions available at no extra charge.
Access to your email using both email software and web based access.
Setup for new domain names or transfer existing names.
Online quotation system allows fully customised web servers - you choose your specification online.
Secure servers available - invaluable for e-commerce.
Thawte, Verisign and self signed certificates supported.
Full CGI-BIN on every web server.
PHP is enabled and available for use free of charge.
Server side includes available on every server - again no extra charge.
Mod_Gzip is installed to serve your web pages even faster to HTTP1.1 compliant browsers.
Anonymous FTP available on every server.
We welcome international website accounts and host domains throughout the world.
---
---
© Exploit Information Technologies Ltd 1996 - 2023
(UK Telephone) +44 7966 147656
Registered in England - Company No. 06991841
13 Outwood House, Griffin Farm Drive, Cheadle, SK8 3AN
Email: sales@exploit.net
Wednesday, 29 November 2023 12:35:45 GMT