How to Schedule Your Submissions
Using the scheduler is easy, just simply select the session/sessions you would like to schedule, pick a date on the calendar then select the frequency of that schedule from the 'Submit Session Every:' menu and just click on the 'Set Scheduler' button.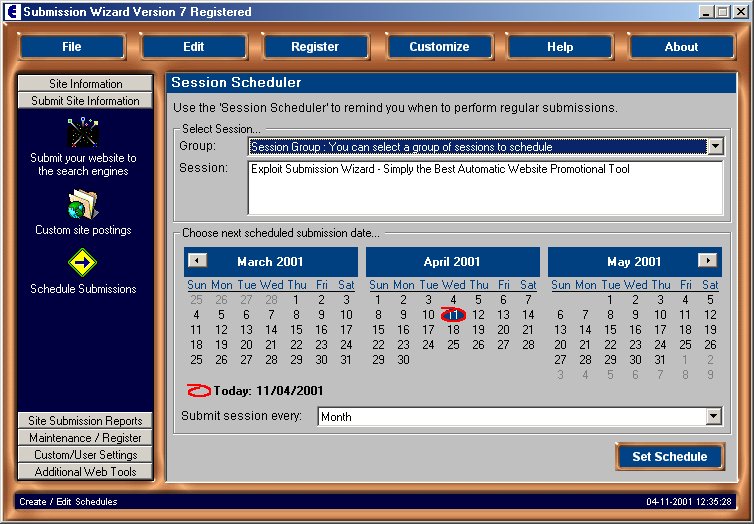 You will then see this window..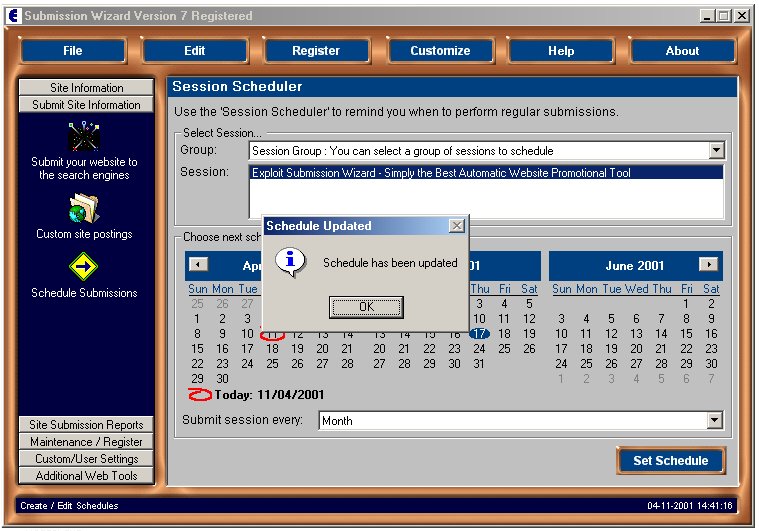 Congratulations! You have just set up your first schedule submission.
What Next?
If you open your Wizard and your schedule is due, a reminder window will pop up telling you that the following scheduled submissions are due.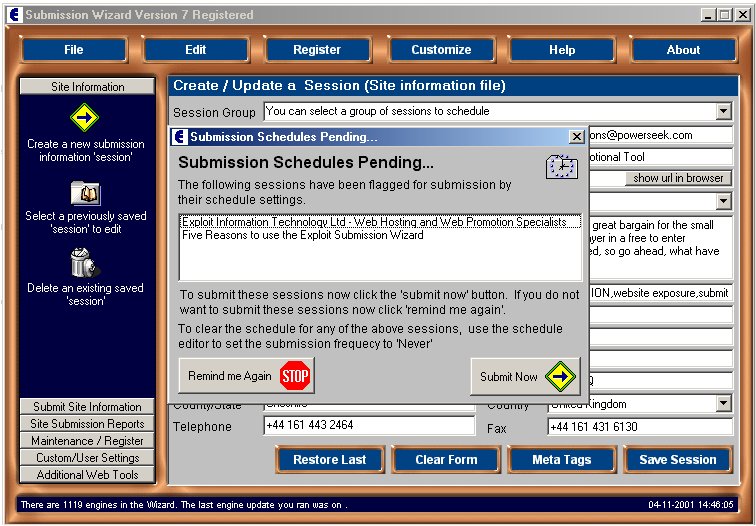 You can choose to submit the submissions pending by clicking on the 'Submit Now' button or postpone them until a later time by clicking the button marked 'Remind Me Again'.