How to Register your Submission Wizard
Registering your Wizard is easy!.
All you need is an unlock key, this is available from our website at http://www.exploit.com/wizard/keyreg.html or buy clicking on the 'Register Software' tab and then click the 'Buy A Key Now' button.
See Screenshot.....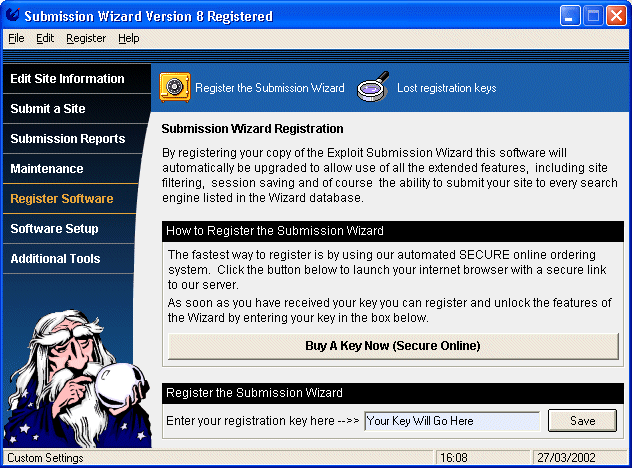 Full details of pricing and links to our secure order forms or off web contact information is available at this location.
Once you have a key you need to enter it. For information on entering your key click here.
Back to the Submission Wizard Help Index